Dr Stone Elevate knows how costly training, CPD and self-help can be. We are committed to helping people access high-quality, low-cost online training and support.
Our library of Masterclasses, Training and Courses are available to all.  You will have unlimited personal access to any purchases for future use in your member account and you can re-watch these as often as you like.
Whether you are a professional looking for CPD or training, an organisation looking for training or support for managers or staff, or a member of the public who would like self-development, anyone can benefit from our expert and easy-to-access online training.
We recommend that any organisations who wish to use our training for staff contact us, as discounts will be offered for bulk purchases.
Trainings are for personal use only and we ask that you do not share your login information or the training materials with others as this allows us to continue to provide this service at such a low cost.
Most Popular
How to Get More Done in Less Time Masterclass
£35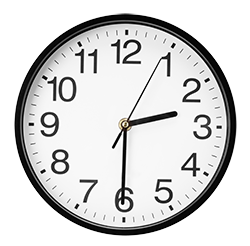 Feel as though there is never enough time in your day?
Overwhelmed with work?
Never-ending lists of things that need doing?
"Dr Stone compacts a huge amount of helpful tips and strategies into this one 70 minute Masterclass. Time and money well invested. What a difference it has made already! She has a bubbly, engaging and straightforward way of explaining things. I thoroughly recommend this Masterclass to anyone who feels they want to achieve more but struggle to find the time. Great value for money".